Independent Living Solutions, Inc. 
6225 W. 48th Ave. #108,
Wheat Ridge, Colorado 80033
info@independentliving
solutionsinc.com
We utilize multiple manufacturers such as, EZ Access Ramps, Handicare, Harmar, Prairie View Industries, Pride Mobility, Open Sesame and Savaria, so we have a larger variety of products to fit your specific at home accessibility needs and budget.
Our accessibility products include: ​Stair Lifts: Curved stair lifts and Straight stair lifts, Vertical Wheelchair Lifts, Incline Wheelchair lifts, ​In home Elevators​, Ramps, ​​Ceiling Lifts, Automatic Door Openers, Vertical Platform Lifts, Walk In Showers, Walk in Bath tubs, Roll in Showers, ​Lift Chairs and more.
We also work with MEDICAID clients who are eligible for a grant through the Home Community Based Services Program (HCBS).
*Contact us today so we can explain the process in full.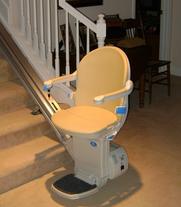 Stair Lifts
A stair lift is a chair (seat) and a footrest (footplate) that sits on top of a chassis (or carriage) which is connected to a track.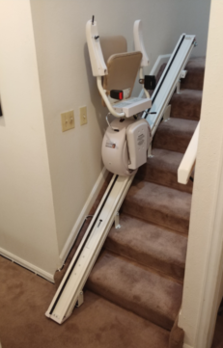 Straight Stair Lifts
Straight stair lifts are most often the most desirable solution to go up and down stairs.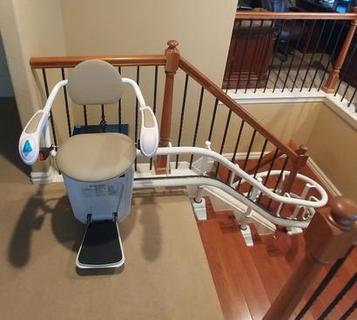 Curved Stair Lifts
Curved Stair Lifts are continuous.  They allow the rider to get on at one floor and ride the stairlift all the way to the next floor, even if the staircase makes turns or curves.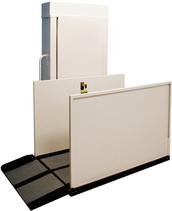 VERTICAL PLATFORM LIFTS / WHEELCHAIR LIFTS
A vertical platform lift (VPL), also known as a wheelchair lift, allows the user to step onto or if the user is confined to a wheelchair, roll onto a flat platform that will lift vertically to the desired height needed.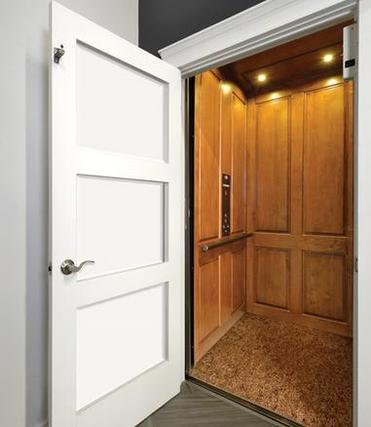 In-home Elevators
Elevators offer the most convenience when ascending or desending mutliple levels of the home.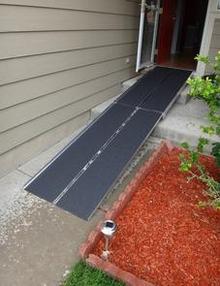 RAMPS
Ramps are the most effective solution when there are 2 or fewer steps entering the home.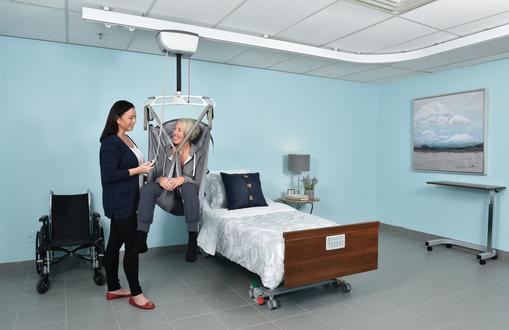 CEILING LIFT SYSTEMS
A ceiling lift system consists of an overhead motor that connects to either a portable overhead track or a stationary track which attaches to the ceiling.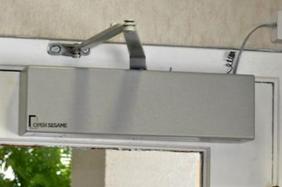 Automatic Door Openers
Elevators offer the most convenience when ascending or desending mutliple levels of the home.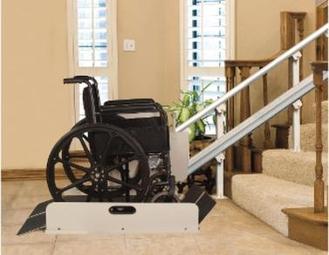 INCLINED PLATFORM LIFT
An Inclined Platform Lift (IPL) is a lift that provides access via a staircase.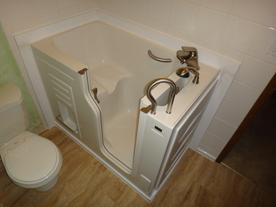 Walk in Bath Tubs
Walk in Bath Tubs provide a safe and relaxing bathing experience and can be upgraded with jets for a circulatory massage.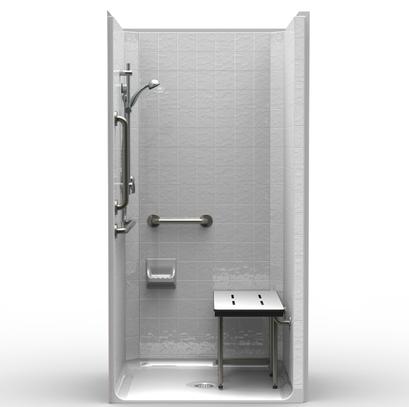 BARRIER FREE ROLL IN SHOWERS
Barrier Free or Roll In Showers allow a person to safely bathe in well constructed and personally designed shower.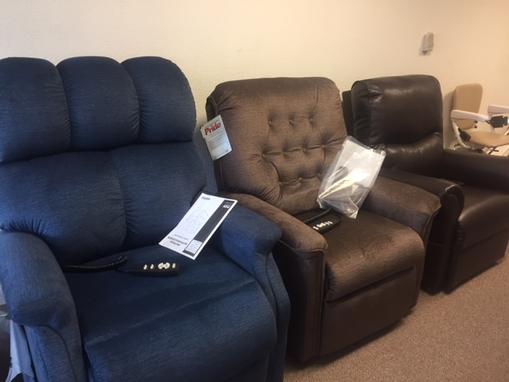 POWER LIFT RECLINER CHAIRS
Power Lift Recliner Chairs allow a person to use a remote control to move a recliner chair to a laid back position with feet up, and also to raise the recliner to a semi standing position.
Are you interested? Call us now at

(303) 463-8200 !