NEW

and
RECYCLED


Accessibility Equipment
Offering affordable SOLUTIONS to all your mobility challenges!
Independent Living Solutions, Inc. 
6225 W. 48th Ave. #108,
Wheat Ridge, Colorado 80033
info@independentlivingsolutionsinc.com
Schedule A free In Home Assessment
We are an independent mobility and accessibility equipment dealer, based in Wheat Ridge, Colorado, with over 20 years combined expertise in sales, installation, and service of new and recycled stair lifts, wheelchair or vertical lifts, in home elevators, ramps, automatic door openers, ceiling lifts, dumb waiters and more, as well as new walk in tubs and barrier free showers.
Call to schedule a free in home assessment:
(303)-463-8200
              We utilize multiple manufacturers such as, EZ Access Ramps, Handicare, Harmar, Prairie View Industries, Pride Mobility, Open Sesame and Savaria, so we have a larger variety of products to fit your specific at home accessibility needs and budget.
             Our Accessibility products include: ​Stair Lifts: Curved stair lifts and Straight stair lifts, Vertical Wheelchair Lifts, Incline Wheelchair lifts, ​In home Elevators​, Ramps, ​​Ceiling Lifts, Automatic Door Openers, Vertical Platform Lifts, Walk In Showers, Walk in Bath tubs, Roll in Showers, ​Lift Chairs and more.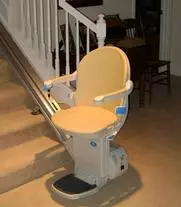 STAIR LIFTS
A stair lift is a chair (seat) and a footrest (footplate) that sits on top of a chassis (or carriage) which is connected to a track.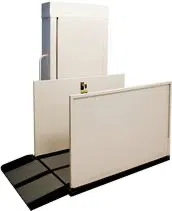 VERTICAL LIFTS
A vertical platform lift (VPL), also known as a wheelchair lift, allows the user to step onto or if the user is confined to a wheelchair, roll onto a flat platform that will lift vertically to the desired height needed.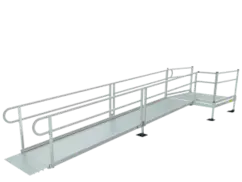 RAMPS
Ramps are the most effective solution when there are 2 or fewer steps entering the home. There are a variety of variables to consider when evaluating a home for ramp access.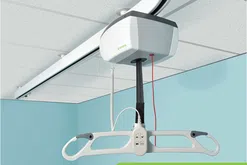 CEILING LIFTS
A ceiling lift system consists of an overhead motor that connects to either a portable overhead track or a stationary track which attaches to the ceiling. A carrying device (either a sling or a lifter) connects to a motor and holds the user of the lift.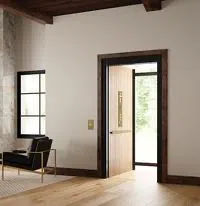 ELEVATORS
Elevators offer the most convenience when ascending or desending mutliple levels of the home.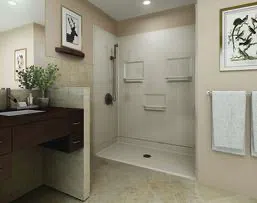 ACCESSIBLE SHOWERS
Barrier Free or Roll In Showers allow a person to safely bathe in well constructed and personally designed shower.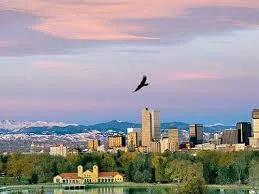 We service the greater Denver area and Front Range Colorado communities, including but not limited to the list:
"Thank you so much for your help during the project to install the stair glider at my mom's house. You were always so pleasant and accommodating when trying to schedule an appointment. The installation went perfect! We appreciate you!" AG - Denver, CO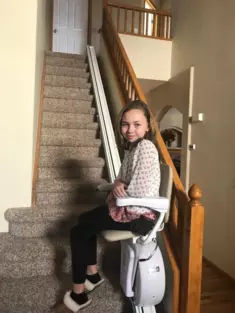 "Thank you again for everything, my daughter loves the lift!" Lyudmila - Centennial, CO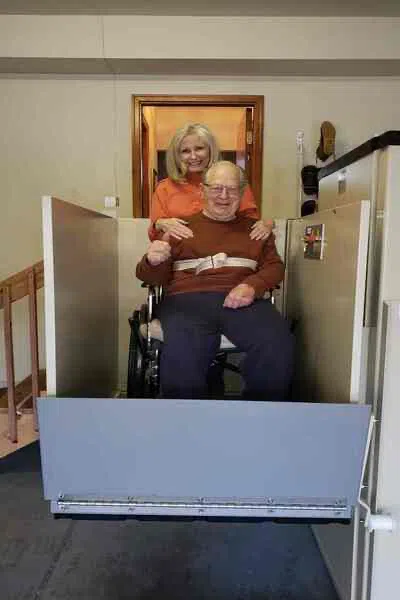 "We are just thrilled with the lift and your company. The tech was just amazing!"
K and L Foreman
"I want to thank you for the stair lift, I feel my quality of life has greatly improved since the lifts were installed." L Conway - Denver, CO