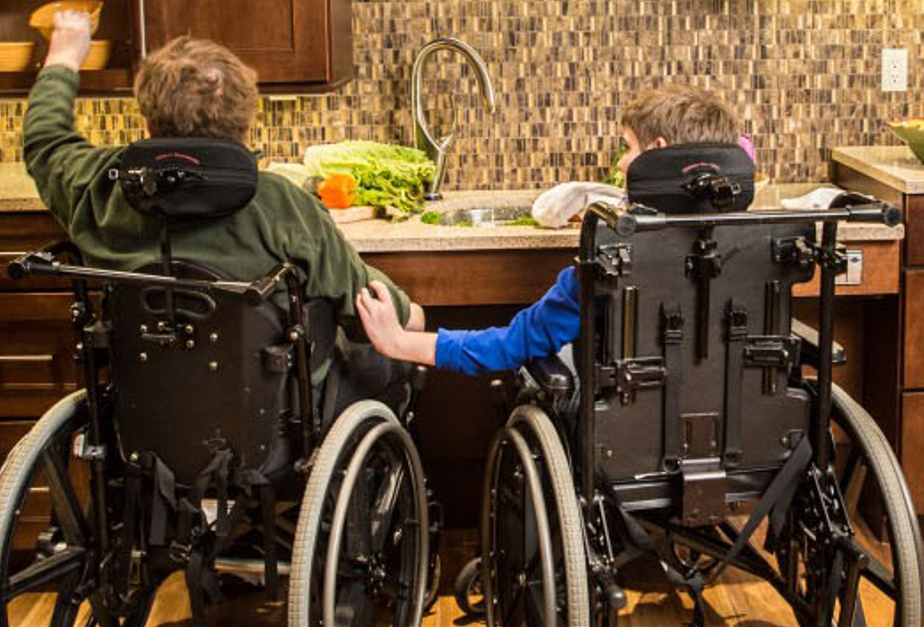 Maintaining mobility and independence is essential for living life to the fullest, especially in a city as vibrant as Denver, Colorado. If you or a loved one is facing mobility challenges, a mobility scooter can be a game-changer, enabling you to explore the Mile High City with ease.
In this blog post, we'll focus on getting mobility scooters for sale in Denver and why Independent Living Solutions, Inc. is your trusted partner in regaining your freedom.
Reasons To Go For A Mobility Scooter
Denver is known for its beautiful parks, cultural events, and thriving communities. However, getting around the city can be challenging for individuals with mobility issues. Mobility scooters provide an ideal solution for several reasons:
Versatile Transportation: Mobility scooters are designed to handle a variety of terrains, making them suitable for both urban and outdoor environments. You can explore parks, attend events, and navigate city streets with ease.
Independence: With a mobility scooter, you regain your independence. No longer do you need to rely on others for transportation? You can go where you want when you want.
Eco-Friendly: Mobility scooters are eco-friendly and have a minimal carbon footprint. You can contribute to Denver's commitment to sustainability while enjoying your newfound mobility.
Safety: Modern mobility scooters have essential safety features such as lights, signals, and comfortable seating, ensuring a secure and comfortable ride.
Finding the Right Mobility Scooter
With the growing demand for mobility scooters in Denver, it's crucial to choose the right one for your specific needs. At Independent Living Solutions, Inc., we understand that every individual has unique requirements.
Our wide range of mobility scooters includes options for different purposes, including:
Indoor Mobility Scooters: Compact and maneuverable, these scooters are ideal for navigating tight spaces within your home or in public indoor spaces.
Outdoor Mobility Scooters: These are built for more rugged terrain, ensuring a smooth ride when exploring Denver's parks and outdoor attractions.
All-Terrain Mobility Scooters: If you're an outdoor enthusiast looking to conquer Denver's trails, an all-terrain mobility scooter may be your best choice.
Portable Mobility Scooters: For those who want the freedom to travel with their scooters, we offer lightweight and foldable options that can be easily transported in a vehicle.
Our Commitment to Quality
When searching for a mobility scooter in Denver, you should prioritize quality and reliability. At Independent Living Solutions, Inc., we take great pride in offering top-notch mobility scooters and excellent service. Here's what sets us apart:
Extensive Selection: We provide a wide variety of mobility scooters to meet the diverse needs of our customers. Whether you need a scooter for daily errands, outdoor adventures, or both, we have you covered.
Personalized Assistance: Our experienced team is ready to assist you in finding the perfect mobility scooter. We'll consider your requirements, ensuring you get the most suitable model.
Service and Maintenance: We're not just here to sell you a scooter; we're committed to ensuring it serves you well for years. Our service and maintenance options guarantee your scooter remains in excellent condition.
Competitive Pricing: We understand the importance of affordability. Our mobility scooters come at competitive prices, making quality mobility solutions accessible.
Conclusion
In the "Mile High City" of Denver, mobility scooters open up possibilities for individuals with mobility challenges. The freedom to explore city parks, cultural venues, downtown attractions, and outdoor adventures is at your fingertips with a quality mobility scooter from Independent Living Solutions, Inc. We're dedicated to helping you find the perfect mobility solution tailored to your needs and budget.
To discover our wide selection of mobility scooters and experience their convenience in the dynamic city of Denver, visit our website at Independent Living Solutions, Inc.
Your journey to newfound independence and adventure begins here.